Saakred is a non-binary, trans-identified, queer, polyamorous individual and goes by the pronoun they. Saakred is also a very talented musician who recently opened for Devendra Banhart at Emo's Austin on February 16th 2017. I met Saakred recently here in Austin and getting to know them I've realized what vital importance they are as an individual that is part of the LGBTQ community. A San Antonio Texas native, they use their vulnerability and visibility as a way to speak and show their voice by playing pop music, disco, and pop format music. A musician and visual artist, Saakred considers themselves a multidisciplinary artist who uses different venues to express themselves. Recently I met with Saakred at El Mercado, a Mexican restaurant right next to the University of Texas campus where we discussed their vision and work.
Saakred has been making music from a very young age. An early memory they have is of their mom taking them to violin lessons at the age of 10. Their mom was key in developing their love for music as they were their biggest motivation. As a single mother, she made sure Saakred made it to lessons, and even bought them their first acoustic guitar when Saakred was 13. And then at age 18, Saakred owned their first electric guitar as a birthday gift from their mom.
"It changed everything for me when I got an electric guitar. It was like a tiny little fender amp and it had distortion on it … I bought an exact matching amp and plugged in like a mic so I had two of the same of amps… and I think I got a delay pedal or something which made everything super weird, and it just changed the way i was able to explore sound. It became more experimental… So that was kind of the beginning"
After purchasing a macbook and experimenting with garageband, Saakred was able to produce more music, which allowed for a new direction in their music abilities.
Being a multidisciplinary artist, Saakred is known mostly for their work as a musician.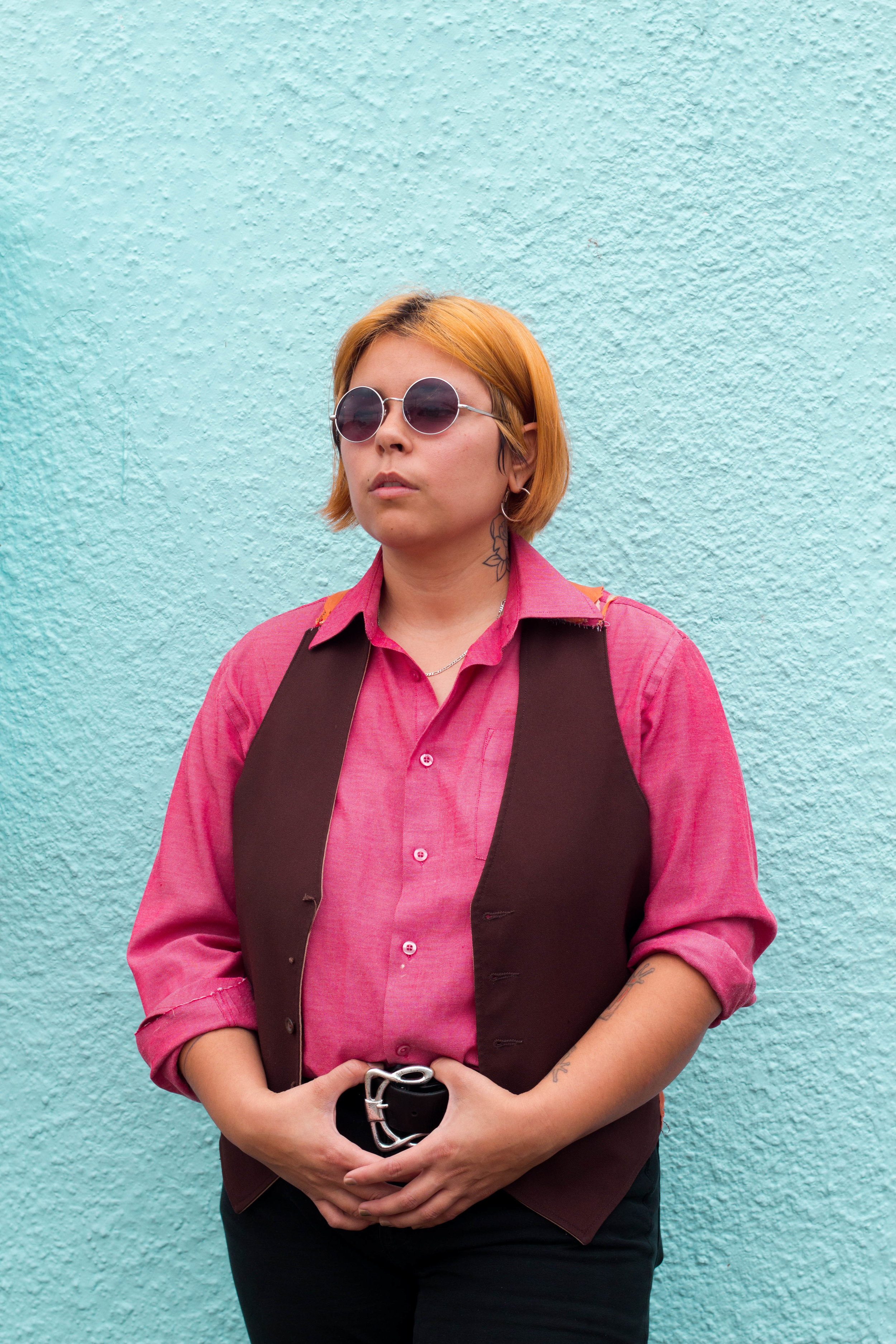 "For me it's just a language."
Art is a language as they put it. They compare it with being bilingual.
"It's like when you're speaking Spanish and then you have to quickly switch over… there's a pause. It's kind of like that with painting and drawing. If I'm doing it for a while I'm going to be thinking in that language."
What's impacted Saakred's career the most is simply people. Caring what they think, the idea of success, capitalism in the sense that it is the drive to produce and sell. But on the contrary, Saakred sees themselves as an anti-capitalist and anti-fascist. Some of the work they've produced in the past took inspiration from the political climate that we are experiencing and political climates from the past. Still focusing on the same message, Saakred has also been taking inspiration from themselves. It's autobiographical and explores queer dynamics through their personal past romantic experiences.
"All of my love experiences tend to be about women or about just non-hetero dynamics."
Their ultimate goal is to keep making music, have bigger shows and to reach bigger audiences. Having years of music experience, Saakred feels a sense of accomplishment and success at this point, but financial success is still in the works. Another big accomplishment was meeting their mentor, Devendra Banhart in their recent show at Emo's.
"I'm talking to my idol through email… when I was 15 and figuring out how weird I was, his voice was in the background. He was who I was listening to."
Ultimately, as Saakred puts it, the idea of fame has little to do with vanity and everything to do with the successful execution of the message.
You can listen to the song Saozinhos by clicking below.
As mentioned earlier, Saakred was the opening performer during the Devendra Banhart show at Emo's a few weeks ago. For Saakred playing next to one of their heroes was incredible and exceptional. A thing that really sticks with Saakred is Devendra's supportive affirmation and honest message of being the change you want to be. The two had met before at shows in New Mexico and the relationship only grew from there.
"Sometimes the stage performance is very different from the person and not necessarily in a negative way. He is actually more loving in person, like family almost."
So what's next for the artist. For one, they are still making work, and not just musical pieces, but visual as well. Saakred already has a solo show lined up during May at Silkworm Gallery in San Antonio Texas, where they will showcase a retrospective titled 27. They've also had the opportunity to play at this past SXSW at venues hosted by Latinx's and Queer's. Something else they are excited about is a budding collaboration with an infamous producer, performer and innovator of Noise Rap in America.
At the end of the day, Saakred wants their audience whom they also refer to as innovators, to understand that another world is possible.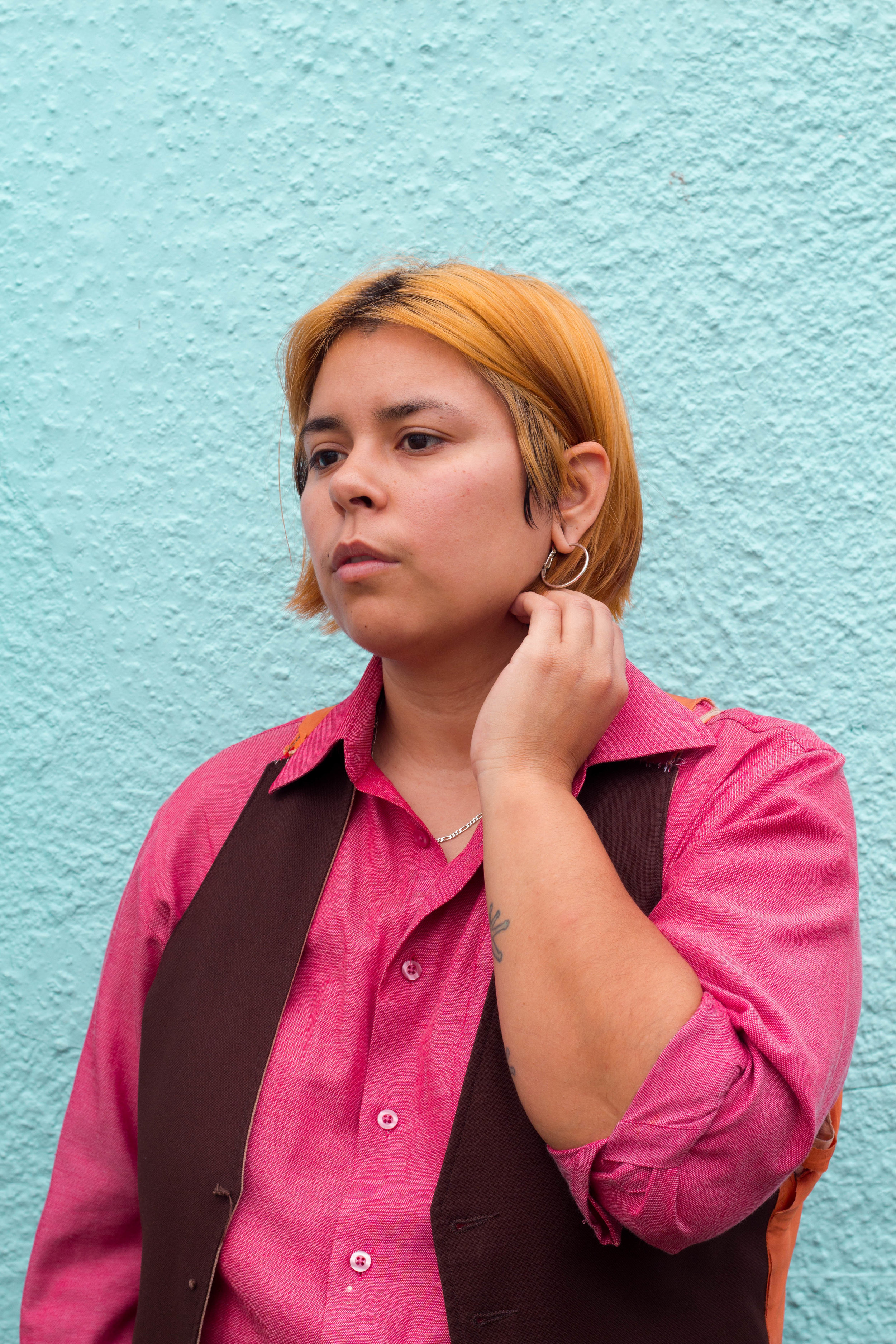 "Right now I have a pretty optimistic look, I want to encourage innovation, passion, and authenticity. When I'm on stage or when I am creating, it's all of me and I think we are moving into a society that is less and less afraid of showing vulnerability."
They believe that by tapping into your own vulnerability and charisma, it allows you to be exposed to a pool of creativity you never knew existed.
Their plans for this year are to travel back to Ireland, visit Portugal, and Mexico City.
"Also put out another record, hopefully three. Just put out music and art. Lots of it."
I asked Saakred what advice they would give other people within the community who like them want to be as influential.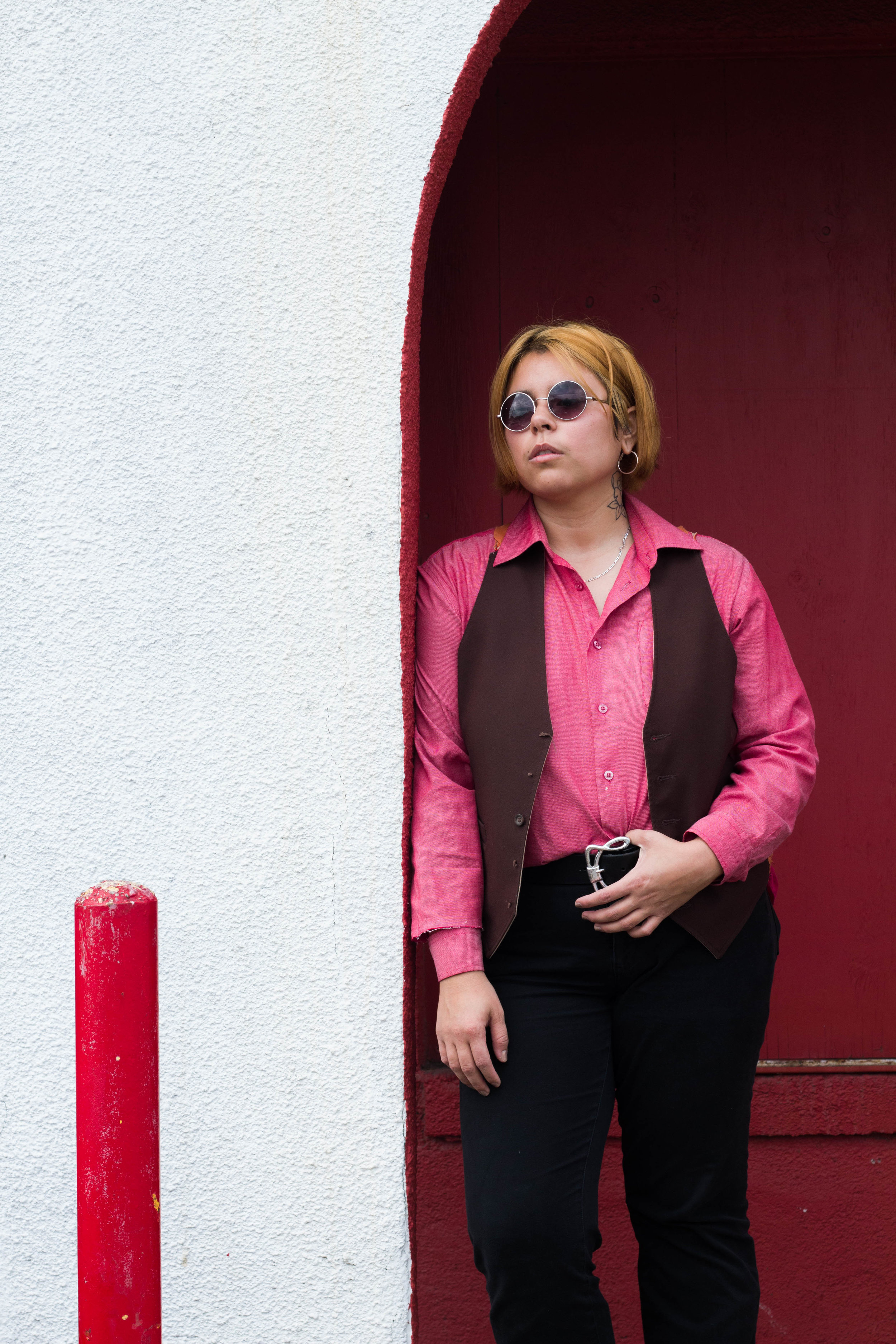 "I would say that your voice is super needed and important. More so historically… we are the innovators of pop culture, we are pop culture."
Saakred also believes that in order to be successful in the music industry, one has to be fearless and worry less of the end result and more about the discipline. The joy is in the process.
If you want to know more about the artist and upcoming events, visit their website at https://saakred.com/